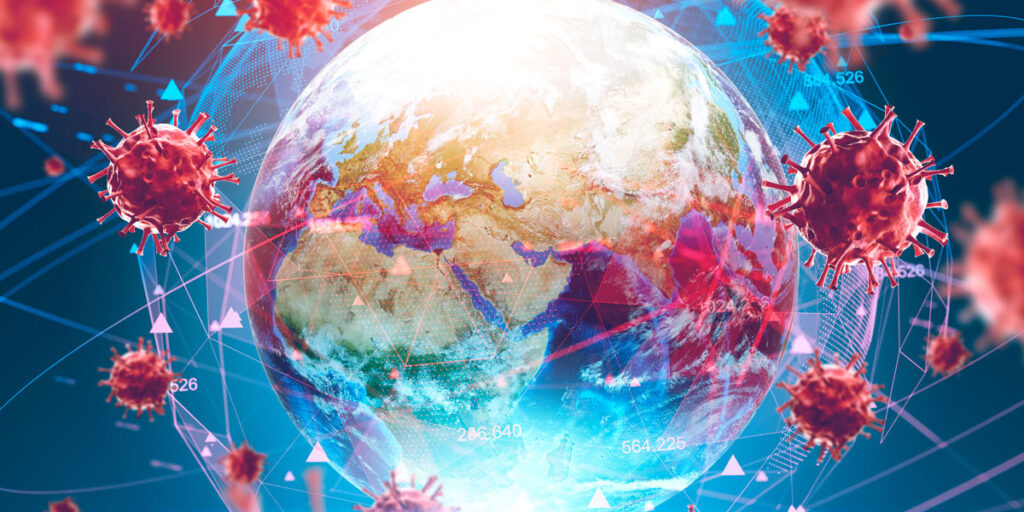 16 Mar

Is COVID turning Designers into Entrepreneurs?

The year 2020 started with a thunderstrike for most of the world population. In the face of the global pandemic of Novel Coronavirus, designers had come to crossroads and most of them are still at standstill. As the pandemic raged, many of us had to go through the painful experience of losing on the projects and this wasn't the case with merely architects or interior designers, but the entire design fraternity be it the glamour and fashion world or be it a graphic designer.

The sole reason behind this as per what seems logical at this point in time is that the design fraternity is simply approached as a luxury and not a necessity. For most, everything was running smoothly until this phase struck us hard. Like every other business or a professional, shouldn't a designer be interested in improving revenue? I say 'Yes'. And now, the tables have shifted to generating revenue altogether. Covid-19 and the subsequent commotion have unreasonably squeezed the source of income generation.

But within the crisis, are the seeds of opportunity.

Finding opportunities amid the crisis is a real task. Situations like this often create unique opportunities to change one's path and explore new fronts. Many individuals, freelancers, and firms as well are indulging themselves in mass consumption business and started intervening in the field as new budding entrepreneurs.

As the virus was spreading globally, the privileged ones started leveraging their technologies, facilities, and skills to help in the fight against the pandemic. 3D printed face shields, hospital conversions, material donations, and deployable intensive care units are just some ways architects are stepping up during the pandemic.

On the other hand, those who were struggling with their own financial crisis were holding entrepreneurship as their answer. While owners of firms and businesses have retained their practice, they have parallelly pivoted their way towards new fronts to meet new needs for goods or services borne out of the crisis. For example, homebound cooks are turning into chefs with a home kitchen. Similarly, architects and interior designers are now indulging themselves in product designing. Few of them have transformed themselves into consultancies and project managers., Many are turning into their long-time wish of becoming either tutors or bloggers which had never happened before when their businesses were running smoothly. Naturally, if everything is fine, then why rock the boat?

But here is the birds-eye view of the situation. The story started with the lack of business owing to pandemics where many designers and their firms had to hire marketing heads by letting go designers who at that point in time weren't needed. But in times of recession, if no one is serving you with business, there became no point hiring people with marketing roles and eventually, they too started losing jobs in the name of cost-cutting and the firms went into hibernation mode, says logic.

These unemployed in-turns take the path of evolving their own business models as there are no jobs in the market. Less noticed and discussed, however, is the impact of the pandemic on risk-taking businesses.

"We have reached 10,000 followers." or "We have to reach 10,000 followers" are all made-up goals and achievements. One also needs to understand how legitimate this entrepreneurship would turn out to be. It is important to understand and decode the user's underlying expectations behind any business that one takes over. What makes a difference is being a 'Necessity Entrepreneur' who starts an enterprise out of necessity and an 'Opportunity Entrepreneur' who starts a business as they spot an opportunity in the market.

And we can blindly guess whose survival chances shall be more? But what binds them all is the need to survive.

It is almost certain that the way entrepreneurial businesses are affected today will have an impact on how entrepreneurship is perceived as a job choice in the future. But we will definitely have to be more creative in increasing our digital presence and in giving people the experiences through our various platforms.

A repurposing approach is not without its challenges. Many of these entrepreneurs come from different knowledge domains and this poses a problem for those wanting to do business with them: how can they judge their trustworthiness or legitimacy without a past reputation in that domain? Yet while these innovative start-ups are undoubtedly essential for the future of innovation and supporting them is critical, the current COVID-19 crisis also shows the importance of small businesses with more incremental approaches to innovation.

While many start-ups will fail to survive the crisis, the pandemic has also given rise to more or new entrepreneurial activity – a reminder for us to reconsider how we value innovation in entrepreneurial systems. After all, 'Necessity is the mother of invention'.